The Greater St. Matthew Church is rich in history and steep in the tradition of FAITH – and it's FAITH that continues to be the force that moves the Greater St. Matthew Church Family. With a passion and zeal for helping a lost and hurting world, Greater St. Matthew Church is always looking for ways to build bridges to a troubled society. We stress cultural relevancy and utilize all medias and means to communicate the Gospel of Jesus Christ.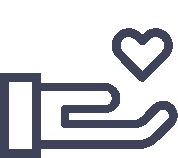 "Whoever is generous to the poor lends to the lord, and he will repay him for his deed."
Pastors Inspirational Message
"Just because you can't see the way doesn't mean that God doesn't have the way . Walk in Faith"